OUR SERVICES
Effluent Treatment Plant (ETP)
TECH ENVIRO provides a complete range of solutions and services for treating industrial wastewater to meet process needs as well as environmental regulations. Our range of solutions include Filtration, Clarifying Systems, Biological Treatment (Anaerobic and Aerobic), Softener Systems, UF System, Ion Exchange, Carbon Filtration, Water Reuse, Reverse Osmosis (RO) and other technologies for removing impurities from effluent waste water.
We provide customers with the latest Engineering knowhow that helps them choose the rightsolution. The Treatment schemes are designed after carrying out extensive analysis and treatability studies. The Customer is not provided with "a" solution but with a "number" of solutions. The customer has the flexibility to choose based on their techno-commercial demands. Customer's Flexibility is our Ability.
Methods of Treatments
OIL & GREASE SEPARATION – OIL SKIMMER
NEUTRALIZATION OF ACIDS AND ALKALI – pH DOSING
REMOVAL OF SUSPENDED SOLIDS – ULTRAFILTRATION (UF)
REDUCTION & REMOVAL OF METALLIC IMPURITIES – ION EXCHANGE
REDUCTION OF HIGH ORGANIC CONTENT (BOD, COD, P, TKN, ETC.) – BIOZONE, ASP & MBBR
DISSOLVING IMPURITIES FOR ZLD SYSTEM - RO PLANT AND EVAPORATORS.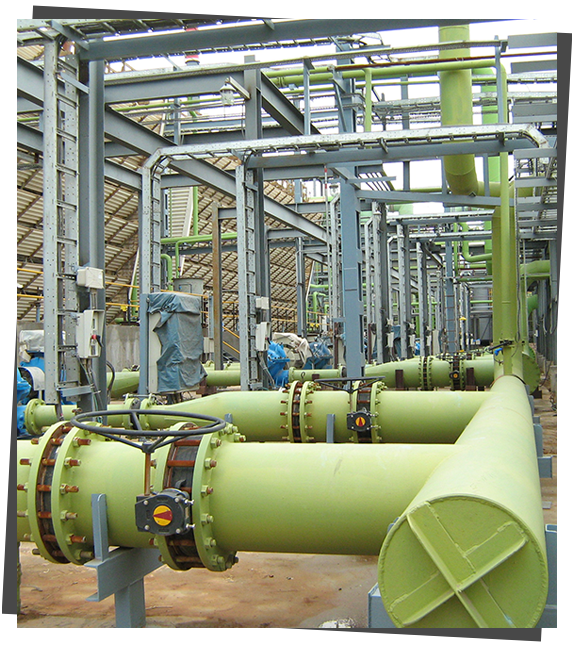 Sewage Treatment Plant(STP)
Sewage is the wastewater originating in homes/institutes/factory from Kitchen, Laundry, Wash Basins, Bath rooms & Toilets, Floor Wash etc. Direct Disposal of Sewage causes high pollution in soil and its leads to various health issues for Humans and Animals.
TECH ENVIRO provides a complete range of Sewage Treatment solutions for many Domestic, Municipal, and Industrial clients. We ensure the recycled water meets Environmental Regulations.
Methods of Treatments
ASP- ACTIVATED SLUDGE PROCESS
MBBR – MIXED BED BIO REACTOR
SBR – SEQUENTIAL BATCH REACTOR
MBR – MEMBRANE BIO REACTOR
BIOZONE- BIOLOGICAL TREATMENT SYSTEM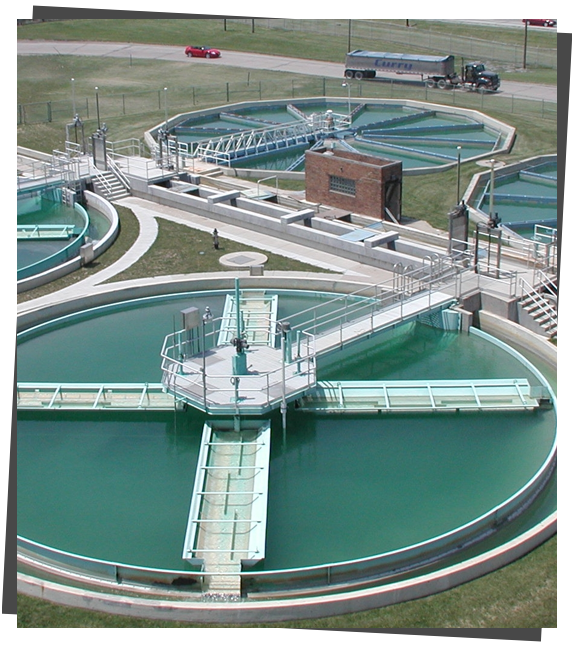 BIOZONE
A Next generation Sewage Treatment technology called "BIOZONE" is a newly in house developed technology, which has a Compact Design, Foot print reduction, Less Energy, No Aeration, No sludge disposal, No chemical usage, Proven Technology and meets desired outlet water qualities. This whole new level technology provides a CAPEX savings of 40% and OPEX savings of around 60%. For more eyebrows lifting facts visit our dedicated page for BIOZONE or please click here.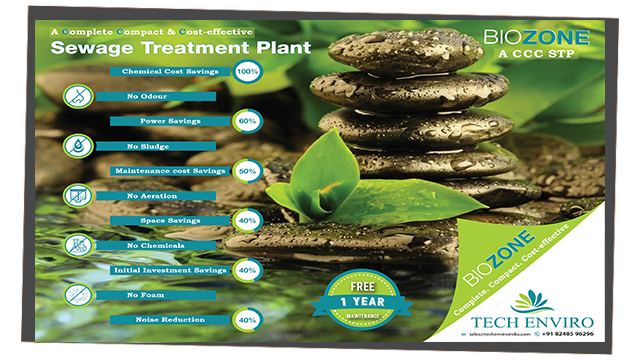 RO & DM Plant
Reverse Osmosis Plant(RO) is widely used for removal of dissolved chemical impurities from brackish & seawater. Reverse osmosis is the process of forcing a solvent from a region of high dissolve solids concentration through a membrane to a region of low dissolve solids concentration by applying a pressure in excess of the osmotic pressure. The semi permeable membranes used for reverse osmosis have a dense polymer barrier layer in which separation takes place.
TECH ENVIRO Plants are designed for a variety of Industrial & Commercial applications requiring high quality equipment with a fast delivery and competitive price. These pre-engineered, pre-assembled and factory tested units minimize installation and start-up time. With simple utility connections and easy to set up controls, the unit is ready for quick on-line service. The control system is an advanced microprocessor based system that is very easy to use.
Demineralization or Deionisation(DM) is the process of removing mineral salts from water by using the Ion exchange process. Impurities that remains dissolved in water dissociate to form positive and negative charged particles known as Ions. An Ion-exchange vessel holds Ion-exchange resin of the required type through which water is allowed to pass. The selective Ions in the water are exchanged with Ions or radicals loosely held by the resin. In this way, the water is passed through several vessels or a mixed bed vessel so that both positive and negative ions are removed and water is dematerialized.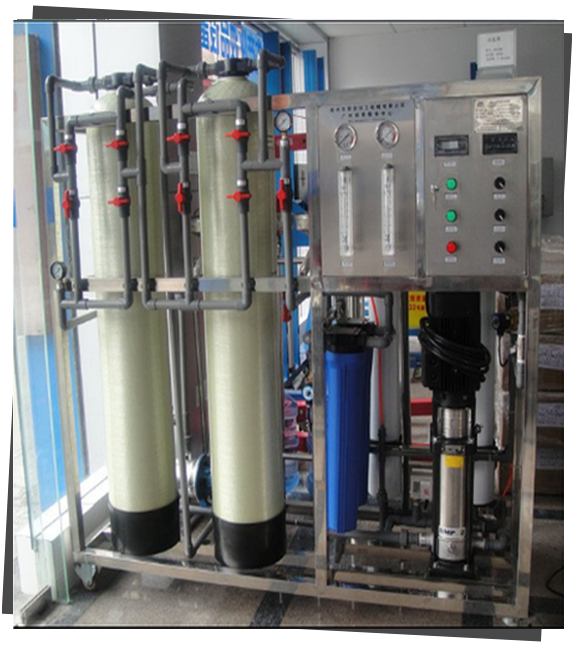 Air Treatment Systems
TECH ENVIRO is a turnkey contractor of Air handling equipment like centrifugal Blower, Axial fan, Air cooling unit, dust proofing, dust collectors and APC equipment etc. Currently we are serving the Global Industrial market with our base in India.
We have been serving to all different kind of industries which includes primarily Power Sector, Petro Chemicals, Fertilizers, Food, STPs, Poultry, Fish Industries, Foundries and Automobiles etc. Since we are in business we have been constantly catering to the needs of our discerning clients. We started our business with the sole motto of providing our clients with best range of Products. The quality of products & services, we provide, have made us totally distinct from others operating in this sphere. Our products match with all International Standards.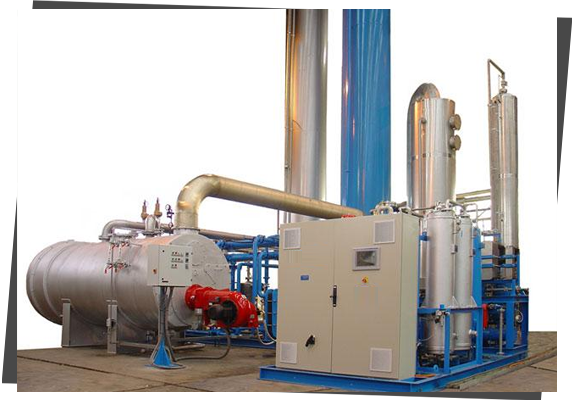 Spares
TECH ENVIRO provides all spare parts required for the smooth operation of water and Air treatment plants. Consumables like Filter Media, Chemicals, Resign, Membranes, Rotary Equipment, Valves, Scrubber, Cartridge Filter, FRP Tanks, Dosing Pumps, Metallic or Non-metallic Blowers, Instruments & Electrical Equipment and Other accessories.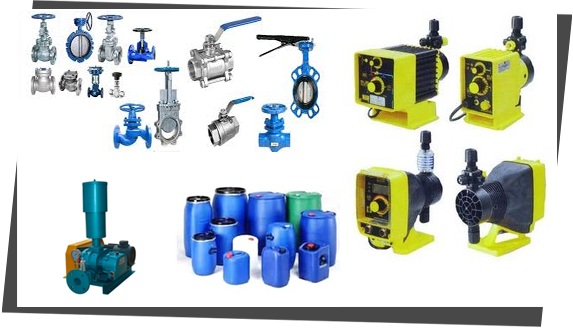 Operations & Maintenance
In consonance with our mission to provide quality water at the most competitive lifetime cost, we offer comprehensive operation and maintenance services for all types of Air and water treatment plants, through our own experienced manpower and proprietary processes.
The key objective is to keep our customer's investments productive, by continuously optimising their operations with an aim to enhance availability, output, and efficiency of plant along with plant life. A scientific program of preventive maintenance and periodic repair ensures that the plant remains in peak condition.